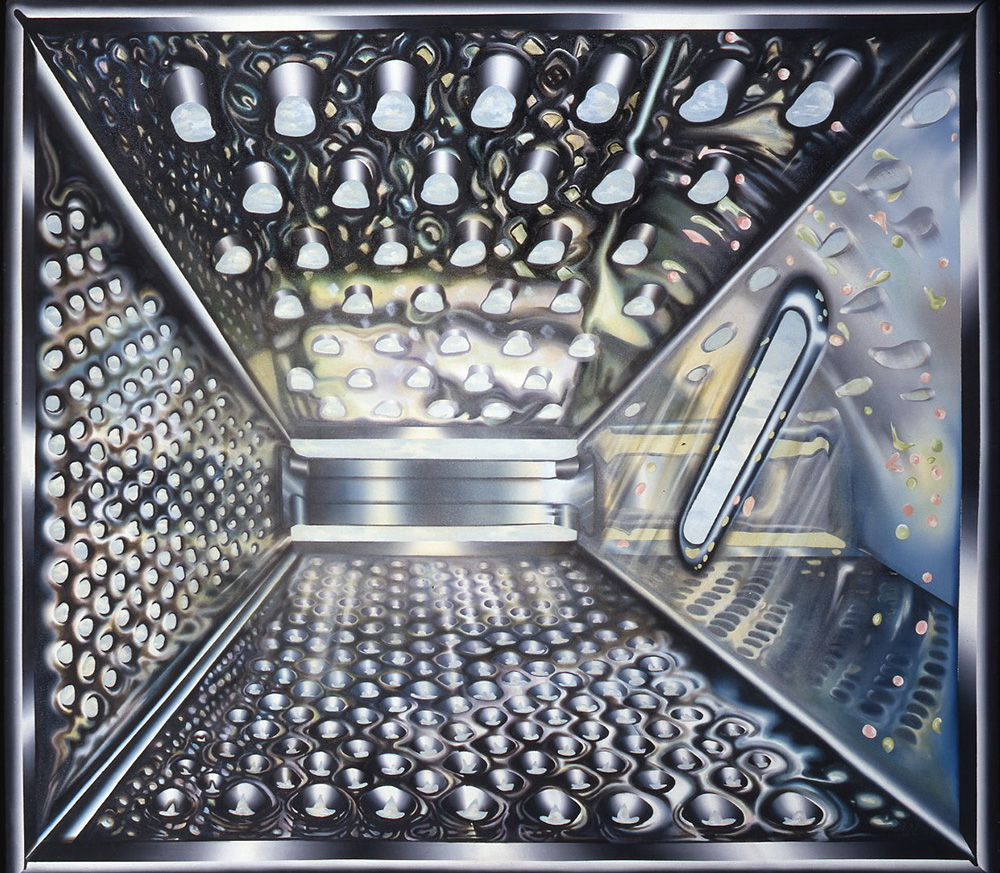 Roberta Booth, painter 1947-2014
Roberta Booth MA RCA was born in Derby, England in 1947, studied Fine Art painting at Coventry College of Art during the 1960s and was taught by the leading figures Barbara Reise and Michael Sandle. She became a graduate of the Royal College of Art in 1972. She died in January 2014.
Her work has been critically acclaimed both nationally and internationally and was represented by Duncan Campbell Fine Art in Kensington, London for 15 years. Her work is held in the public collections of the Victoria and Albert Museum, London; the University of California, USA; Waikato University, New Zealand; Oxford University, Cambridge Universities including Anglia Ruskin, and The Insitiute of Astronomy, Northampton Museum, Herbert Museum, Coventry; Kettles Yard, Cambridge and The Royal College of Art:, London; and subsequently the National Collection. She also has work in the largest collection of woman's art in Britain at New Hall, Cambridge.
Roberta's work through the years evidences an impressive breadth and versatility, ranging from the anthropomorphic pieces of the 1970s through the myth, symbol and colour works of the 1980s and 1990s, synthesizing into the lyrical pieces towards the end of her life. Her in-depth research into metaphysics and art brought her contacts with many esteemed people in both fields, and catalogue texts by Professor Norbert Lynton, Michael Harrison of Kettle's Yard and Professor Michael Tucker have introduced her work to the public. Norbert Lynton said of her work: 'I admire the upfrontness of her idiom, at once pop and cultured, and also her technical mastery ... there is no one else who speaks of the sensory and spiritual with such vigour.'
With some 35 group and 15 one-woman exhibitions to her credit, her work has become highly regarded.
She retired as Senior Lecturer in Fine Art at Cambridge School of Art in the late 1990's where for 30 years she had given up two days a week of her studio time to teach degree students. Her combined familiarity with colour theory and metaphysics led to affiliations with the International Association of Colour, the School of Psychotherapeutics and to the publication of numerous articles and a completed manuscript on colour (its power to evoke memory, aid transcendence and heal the spirit).
Her paintings have always been concerned with the nature of consciousness and of creating an experience of seeing that is far more than what is named, reminding us that there are more dimensions other than the spatially tangible. She was a journey-woman of the inner realms and her art the fruit of these journey's, bringing these mysteries back to the marketplace for others to share. The themes of each painting encourage us to experience life's mystery, not necessarily understand it or explain it, but to find our own story within the picture's evocative symbolic context.
Whether a matter of alchemy or religion, natural spiritual capacity or artistic intuition, it is a mystery embedded deep in the poetic of these works by Roberta Booth; some of the most original, and yet transpersonal paintings of recent times.

Contact
For all enquiries about Roberta Booth's paintings, including requests for high-resolution images, please get in touch by email.
The estate of Roberta Booth: krate73@msn.com
While all emails will be given attention, a response cannot be guaranteed in every case.